Highlights from Jane Austen: Fashion & Sensibility
This Women's History Month the Taft Museum of Art is taking a look at some garments from our upcoming exhibition Jane Austen: Fashion & Sensibility! Learn more about their history, featured films, and the Hollywood actors who wore them.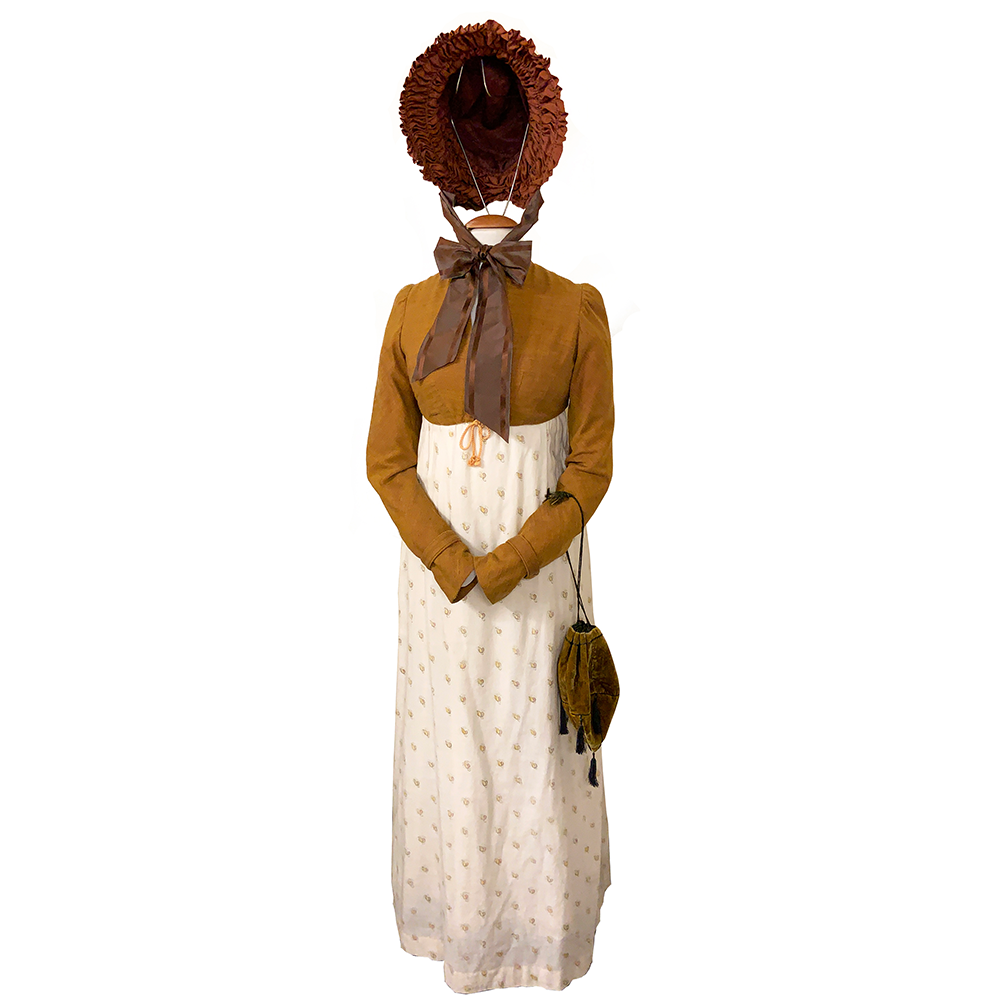 Dress, Spencer, and Bonnet
Pride and Prejudice, 1995
Simon Langton, director
Worn by Jennifer Ehle as Elizabeth Bennet
Dinah Collin, costume designer

In the 1995 mini-series Pride and Prejudice, Jane Austen's heroine Elizabeth Bennet wears this spencer and bonnet on multiple occasions, including while visiting Pemberley, the home of Fitzwilliam Darcy, shortly after she turns down Mr. Darcy's proposal. Cropped jackets, known as spencers, paired perfectly with Empire dresses. First made for men, the jackets were named after George, 2nd Earl Spencer, who is said to have made them fashionable in the 1790s.
Wedding Dress
Sense and Sensibility, 1995
Ang Lee, director
Worn by Kate Winslet as Marianne Dashwood
Jenny Beavan and John Bright, costume designers

Film adaptations of Jane Austen's novels use costume to communicate social and economic status. The wedding dress worn by Marianne Dashwood in the finale of Ang Lee's Sense and Sensibility reflects her new situation: marrying a man with a sizable fortune, she could afford a fashionably embellished dress made for the occasion. It consists of a mesh overdress, a gauze underskirt, a petticoat, and a cream lace bonnet and veil. A historical example from the Hermitage Museum in St. Petersburg, Russia, inspired the straw embroidery—fine straw sewn onto the fabric—that embellishes the collar and train.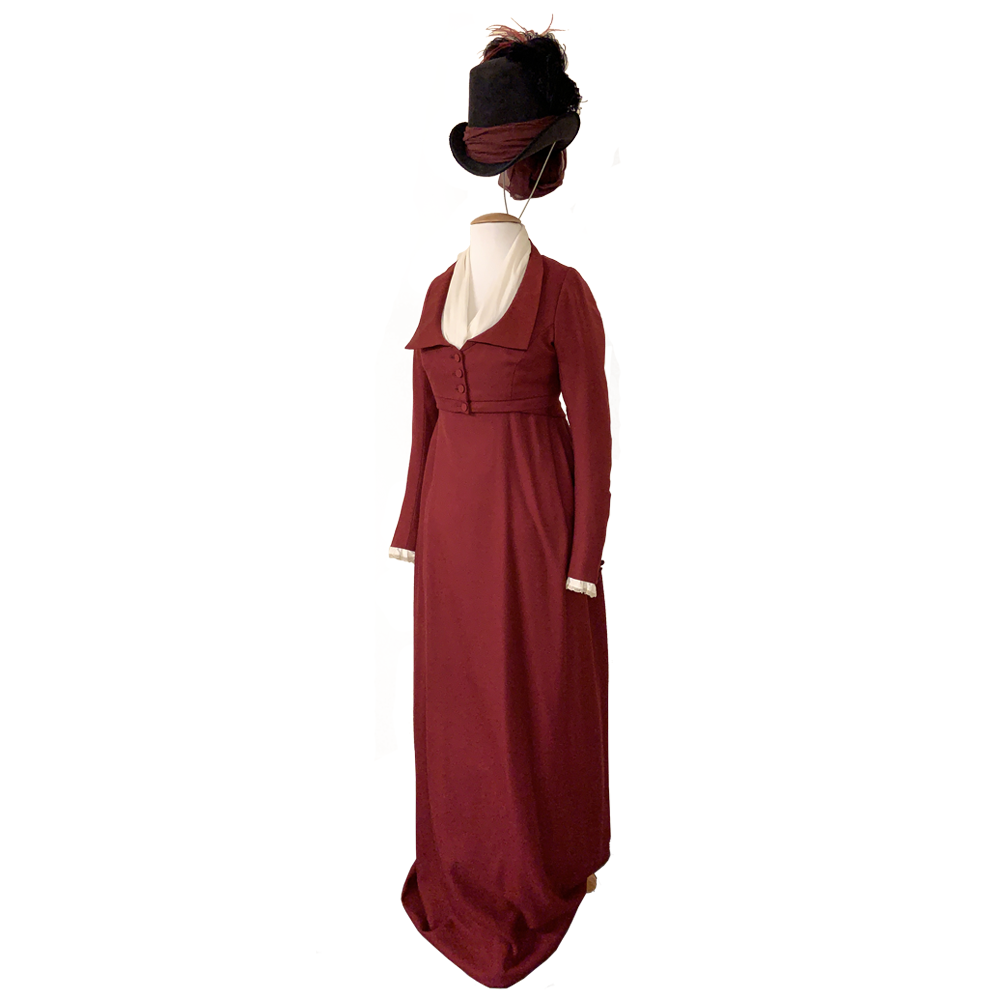 Riding Habit
Mansfield Park, 2007
Iain B. MacDonald, director
Worn by Hayley Atwell as Mary Crawford
Mike O'Neill, costume designer

This riding habit, with its straight wool skirt, high waistline, cream cotton fichu, and tall feathered hat, demonstrates the charisma, fashion, and high social standing of Mansfield Park's Mary Crawford. In contrast, the story's shy heroine Fanny Price wears a practical and outdated garment. Mary wears this habit when Edmund Bertram—both women's love interest—takes Mary out for a ride on Fanny's horse, leaving Fanny stranded.
Military Uniform
Sense and Sensibility, 1995
Ang Lee, director
Worn by Alan Rickman as Colonel Christopher Brandon
Jenny Beavan and John Bright, costume designers

Colonel Brandon wears his military uniform when he marries Marianne Dashwood at the conclusion of Sense and Sensibility. Comprising a red and black wool jacket, gold epaulet, red sash, white linen shirt, beige trousers, and black Hessian boots, his outfit symbolizes his transformation to dashing husband from what Marianne had once called "an old man in a flannel waistcoat." Jane Austen often highlighted the allure of men in uniform in her stories.
Interested in seeing more works like these, or exploring other pieces from our permanent collection? You can do that by getting tickets for Jane Austen: Fashion & Sensibility, visiting our Fifth Third Gallery and seeing our special bicentennial exhibition In a New Light, or by viewing highlights from our collection online here.